Keep up your fitness routine on the road or relax with the latest spa treatments at these Hilton properties
As discovered in the 2023 Hilton Trends Report, this year people are further defining what wellness means to them, and are recognizing travel as an essential part of their wellness routine. 
Half of global Hilton survey respondents feel it's important that their 2023 travels address their mental or physical wellness. When planning their travel, they will be looking for accommodations, destinations and authentic travel experiences that address their overall wellness needs.
Hilton properties across the Americas continue to offer new workout and wellness experiences for guests, from rooftop fitness classes to mindful meditation, salt chambers to astrology and more. Read on to see what's new:
Ride in the Sky with Heliport Cycling at Hilton Mexico City Reforma
Hilton Mexico City Reforma is home to a newly debuted "Ride in the Sky" cycling experience atop the hotel's towering heliport. Soak in stunning 360-degree views of Mexico City during the spin sessions hosted by Bikla Studio in collaboration with sponsors Adidas Runners, Avène and Mercedes Benz. The next set of rides, featuring a sunset ride and fireworks ride, take place May 13-14, and guests can choose from a variety of packages ranging from the spin session (basic), spin session and lunch (silver) and spin session, lunch and day spa (gold). Additional rides are planned for August, November and December.
Rooftop Workouts at Waldorf Astoria Beverly Hills
Waldorf Astoria Beverly Hills invites guests to their new rooftop Wellness Workouts every Sunday at 8:30 a.m. Hosted on the hotel's exclusive rooftop promenade overlooking the beautiful Beverly Hills skyline, the workouts feature an array of movements. Trainer Jai Jordan combines the benefits of aerobic and HIIT exercises to create a 45 – 60 minute reset. The class is complimentary for two hotel guests per room, and locals are invited to join for $20 per person including complimentary valet parking. Guests are provided with mats, towels and water.
Just Opened! F45 Training at Hilton Downtown Austin
F45 Training at Hilton Austin will serve as downtown Austin's exclusive F45 Training studio, which allows Austinites and travelers the opportunity to maintain fitness goals with coach-led group workouts in the heart of Austin. Travelers staying at Hilton Austin can take advantage of the F45 Training experience at a drop-in fee, subject to an additional discount for Hilton Honors members.
Organizations that are hosting events at the hotel will have the unique opportunity to book group fitness and stretch sessions to enhance their event for up to 75 attendees. Additionally, Hilton Austin's F45 location offers exclusive amenities to locals who sign up for memberships, including access to the rooftop pool and hot tub with breathtaking views of the city, steam room, sauna, complimentary self-parking, and a 15 percent discount at on-property restaurants. The studio is F45's first hotel-based location and downtown Austin's sole location.
Halotherapy at Arizona Biltmore, A Waldorf Astoria Resort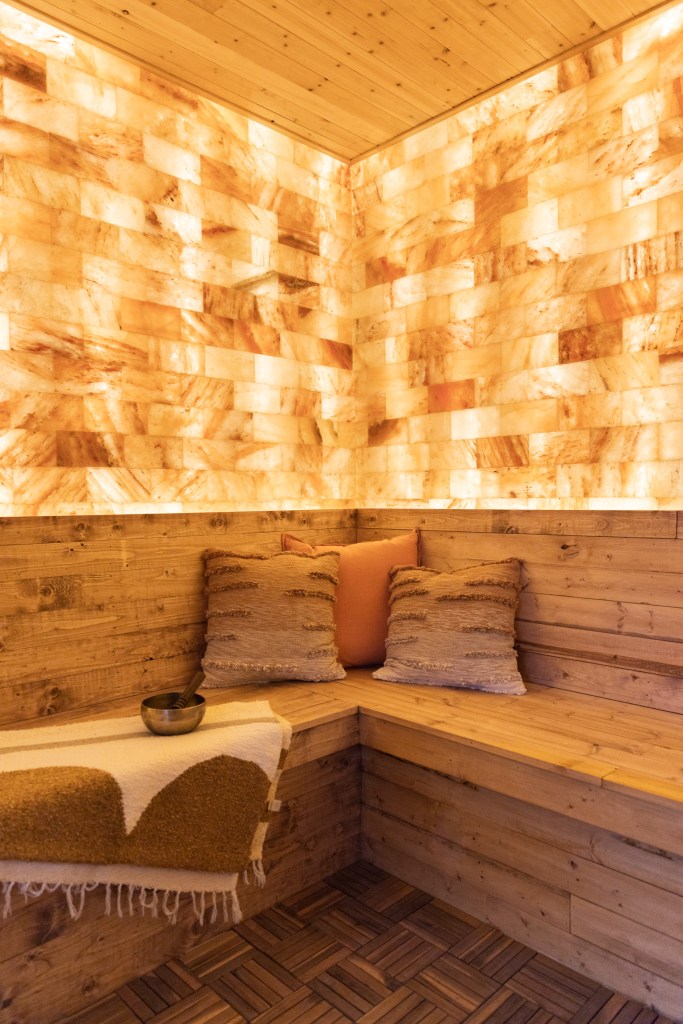 The refreshed Tierra Luna Spa at Arizona Biltmore, A Waldorf Astoria Resort is now home to a state-of-the-art, standalone SALT Chamber equipped with pure-grade Himalayan salt to boost immunity, improve mood and revive skin. After a Halotherapy session, guests can relax in Sol Garden, the spa's new outdoor relaxation area. With an abundance of mindful rituals and healing journeys from an Alchemy Mud treatment and Crystal Bar to sound bowl meditation, Sol Garden opens guests' senses to the spirit of the desert.
Retrograde Ritual at Hilton Aruba Caribbean Resort and Casino
Exclusively available when mercury is in retrograde (3-4 times per year), Hilton Aruba Caribbean Resort and Casino's newly launched Retrograde Ritual guides guests to find their inner chi amidst the sounds of the beach and crystal bowls. The combination of mindful meditation and sound healing invites a centered and grounded feeling of calm to pass through the retrograde season. The next activations are scheduled for April 21 and 28, 2023. Cost is free and the events are open to everyone (locals, guests, in-house). Guests can book using a QR code leading up to each event or sign up at eforea spa.
Synastry Astrology at Grand Wailea, A Waldorf Astoria Resort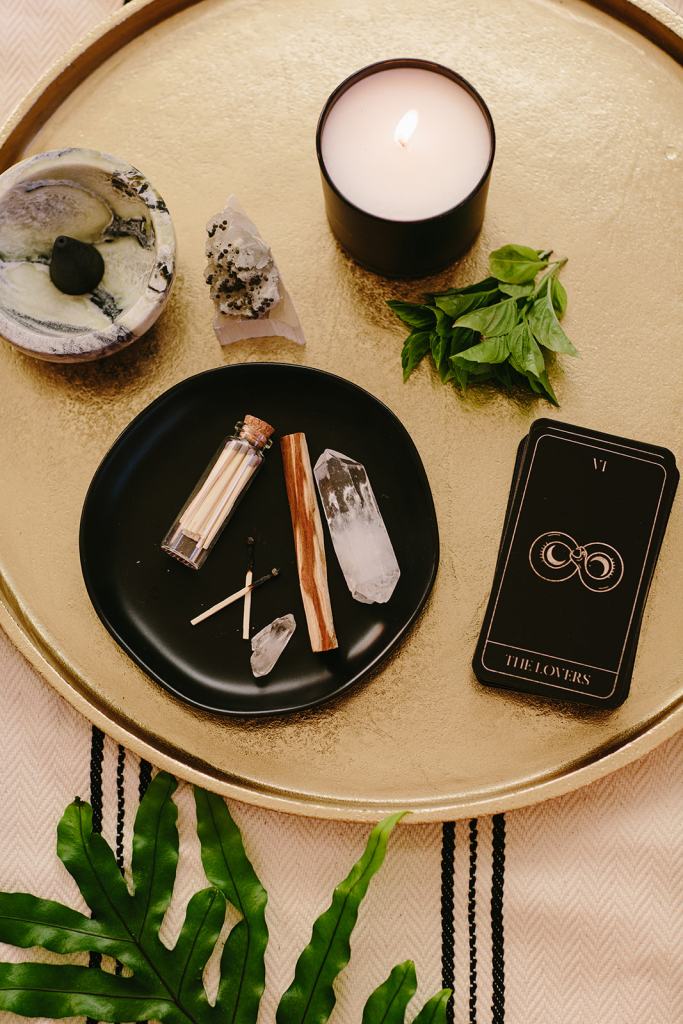 Grand Wailea, A Waldorf Astoria Resort has debuted a new session centered around synastry astrology, or the alchemy of relationship astrology. During this session, two guests will have a joint reading with the resort's resident astrologer and explore their synastry and composite charts, signs, temperaments, qualities, and elements to explore what makes their relationship click. 
Shamans & Mayan Healing in Mexico at Waldorf Astoria Cancun and Conrad Tulum Riviera Maya
Inspired by the connection of the Tree of Life within Mayan culture, the spa at the newly opened Waldorf Astoria Cancun taps into the healing of fresh herbs from their garden, locally-sourced oils, healing crystals and onsite shamans.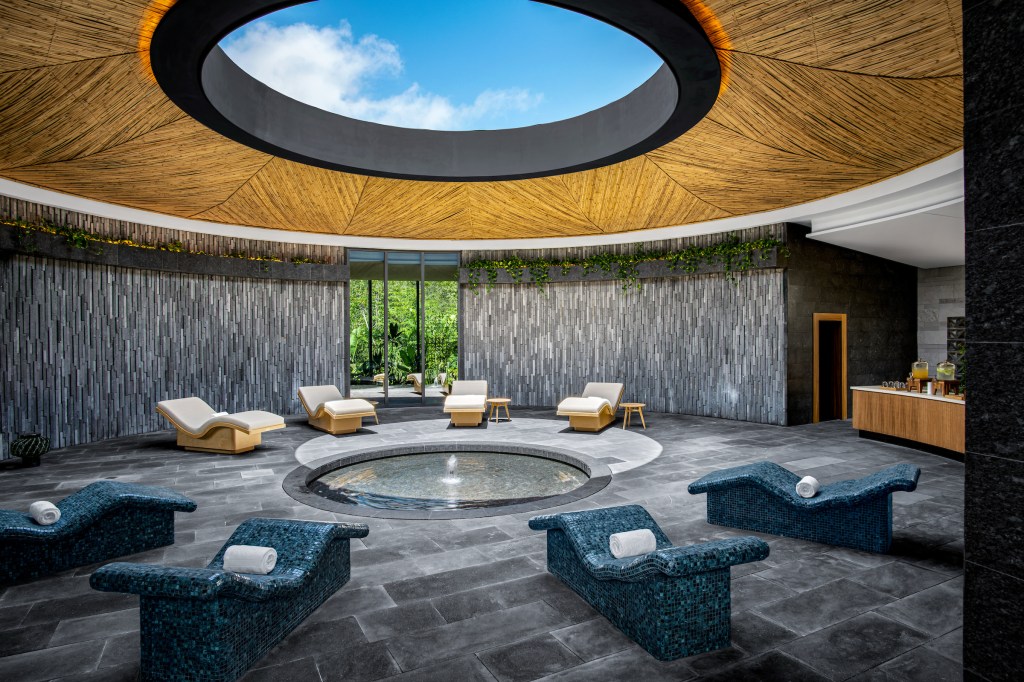 Conrad Tulum Riviera Maya's in-house shaman performs ancient rituals for guests including purifying gratitude and sacred cenote ceremonies, plus a multi-step "Kinich Ahau Journey" which pays homage to the God of the Sun for strength and light. 
Relax with Wave Tables and Recovery Cabins at Conrad Los Angeles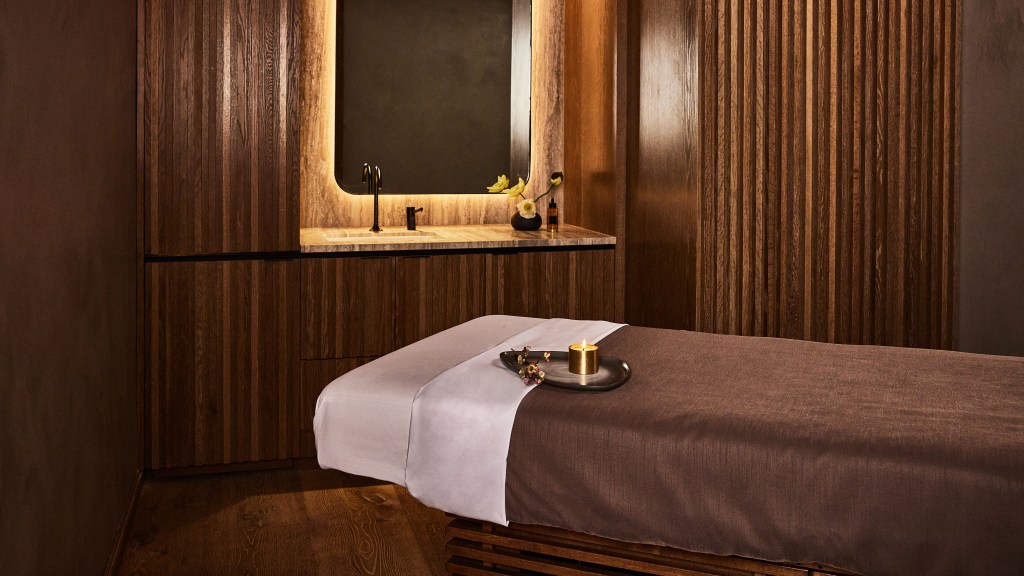 The recently opened Conrad Spa at Conrad Los Angeles redefines the art of relaxation with a new boundary-free wellness concept. Guests can achieve an elevated state of well-being with a private Recovery Cabin experience, featuring a customizable selection of high-tech wellness therapies. The Conrad Spa is also home to advanced skin care techniques, a Gharieni Welnamis wavetable, an enlightenment lounge, and more.