Editor's Note: Sign up for Unlocking the World, CNN Travel's weekly newsletter. Get the latest news in aviation, food and drink, where to stay and other travel developments.


CNN
 — 

Travel is so busy this spring break season at Miami International Airport that officials are advising flyers to give themselves an extra hour – arriving three hours, rather than two – before a domestic flight.
Miami International is the fastest-growing airport in the United States, setting monthly passenger records 12 of the past 13 months.
Experts predict that this spring, nationwide travel will be about 1% up on this same period in 2022, when travelers surged onto flights as the pandemic subsided.
The tourism industry says spring break this year could have been, but bad flying experiences from last year are holding some people back. Combined with some safety concerns after a series of runway close calls, some would-be travelers are staying at or close to home.
"That is leading some travelers to say, 'you know what, I would travel more if we could fix that air travel experience,' " Geoff Freeman, president and CEO of the US Travel Association, told CNN.
"This system is getting a bit overwhelmed because of the demand for travel," Freeman said. "It is a system that is in dire need of investment in technology and people."
Because spring break weeks vary in different parts of the country, the aviation world looks broadly at March and April as peak months.
Transportation Security Administration figures show March so far is about 3% slower than 2019. The Federal Aviation Administration reports nearly 50,000 flights scheduled on some peak days. Overall, industry body Airlines for America expects 158 million people will fly during the two-month window.
"We're expecting this spring break to likely break records for number of travelers who are getting out there and how much they're spending," said Hayley Berg of the travel app Hopper.
'I was in shock': Bride describes learning she would miss her own wedding
Headline-grabbing meltdowns last year left hundreds of thousands of travelers in the lurch.
Southwest Airlines canceled more than 16,000 flights around Christmas and more than half a million flights were delayed industrywide last summer, according to FlightAware tracking data. Failing technology and staffing shortages at airlines, airports and with air traffic control all contributed.
Hopper said after those experiences, its customers are spending extra on disruption protection coverage at a higher rate than in the past.
"Despite these disruptions, we're continuing to see strong demand and maybe a little bit of extra expenditure to protect that investment," Berg said.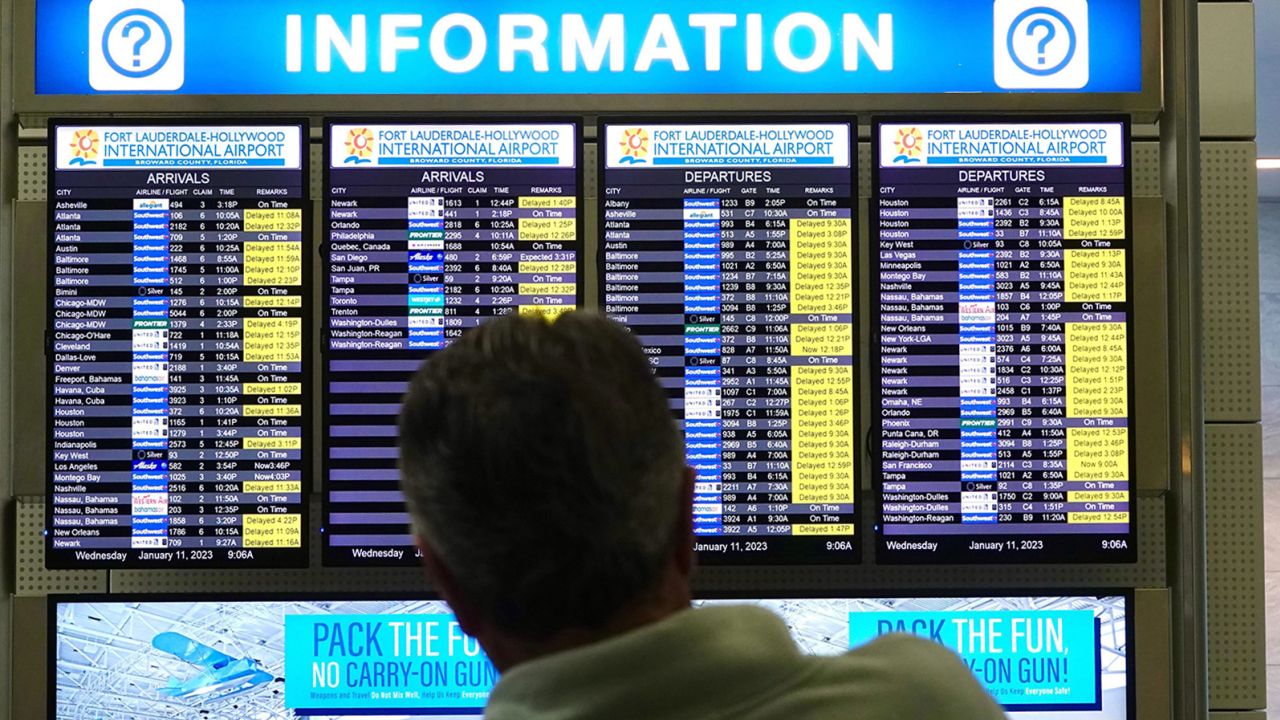 At Miami International, the airport expects to set another monthly record in March. It is seeing more than 20,000 daily passengers more than at this point in 2019. But the growth is not astronomical like last year.
"The pandemic really reshuffled things because of the international travel going down and people shifting more to domestic destinations like Miami that's almost like leaving the country," said airport spokesman Greg Chin.
April may be slower, he said, but then travel volumes pick up for the summer rush.
"There are very few off peak times right now for us," Chin said.