The Houston Texans currently have the second overall pick in the 2023 NFL draft and are likely to draft a quarterback. I'll break down all of the favorites and potential players to watch out for.
This might surprise people, but betting on the NFL Draft is far and away the best event of the year to wager on. The reason is that it's an information market. These types of markets are the easiest to make money on because no game has to be played. When you bet on an NFL game, you can have the best handicap in the world and have a massive edge according to your numbers. Yet, so much can go wrong. All it takes is a few things you can't possibly account for in your handicap, like one cornerback to trip, a field goal kicker getting the yips, a few bad calls, and so many other possibilities for your bet to go sideways.
Betting on the NFL Draft doesn't have that type of variance. Once you know a team is keyed in on a certain player or position, that's it. Obviously, reading the tea leaves from plugged-in reporters and getting good information is vital.
Thankfully we have that and won over 40 units on unique bets last year during the NFL Draft. We have had multiple consecutive profitable years as well. You can get all of our NFL Draft bets and join our subscriber-only Discord for just $15! Find out how!
For all of the latest odds on every NFL draft market, check out our NFL Draft Odds table, which updates every 10 minutes!
2023 NFL Draft: Second Overall Pick Odds
These odds are courtesy of DraftKings Sportsbook.
Second Overall Pick Odds, News, and Notes
Bryce Young

, QB Alabama
Odds: -225
With C.J. Stroud the heavy favorite to go first overall, Bryce Young is the heavy favorite to go second overall. The general consensus among Draft Analysts is that Young and Stroud are the clear first and second choices for most teams at the position. Young opened at -130 to go second overall but has since been steamed up to -225.
The rumors surrounding the Texans are that they really like Bryce Young. Lance Zierlein from NFL Network nailed their draft pick last year of Derek Stingley and has specifically mentioned the Texans are enamored with him. If Stroud goes first, the odds of Young going second may be even higher than -225.
C.J. Stroud

, QB, Ohio State
Odds: +225
Stroud is as high as -300 to go first overall, and at this point in time, seems to be the preference of the Panthers organization. I broke down all the odds for the first overall pick here. If, for some reason, the Panthers decide they want Young instead of Stroud at 1st overall, things would get really interesting with the second overall pick.
C.J. Stroud shares the same agent as a former Texans QB, Deshaun Watson. There is still likely some bad blood between Watson and the organization. How much this matters with a different player is to be determined, but worth noting nonetheless.
Anthony Richardson

, QB, Florida
Odds: +1200
Richardson saw his stock rise a ton over the past month. He flashed immense upside at the NFL Scouting Combine with a 4.43-second 40-yard dash while weighing in at 244 pounds and standing 6'4. Richardson is still extremely raw as a passer, but literally, no quarterback and very few players, regardless of position, are as athletic as Richardson. There isn't really a great comparison for him in the NFL because he is more athletic than any other quarterback we have seen with a cannon for an arm. If the Texans aren't sold on Young, he could certainly be in play.
Will Levis

, QB, Kentucky
Odds: +2000
Prior to the Anthony Richardson steam, Will Levis was viewed as the incomplete player with upside. He is in a prototypical QB mold at 6'4, 230 pounds, and with large hands. He had an intriguing 2021 season but struggled in 2022 without any weapons around him. The issue with Levis is he's incomplete and doesn't have as much upside as Richardson. His range of outcomes still features some downside but not as much hypothetical upside.
Will Anderson, EDGE, Alabama
Odds: +2000
There were rumors swirling that the Texans may not take a quarterback second overall. This would be absolutely shocking, considering the current depth chart of Davis Mills and Case Keenum. By the end of last season, Jeff Driskel and Davis Mills were rotating throughout the game. With picks 2 and 12, addressing the QB position at 2nd overall is a near certainty, even with a potential blue-chip defender like Will Anderson on the board.
If you want push notifications for all of these bets, make sure to join our subscriber-only discord!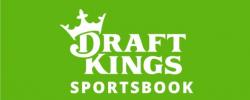 DraftKings Bonus
Get a Deposit Bonus of up to $1,000
For the most up-to-date picks, check out my Twitter and subscribe to our Discord. This sheet from Dan Rivera tracks all my betting picks and those from the rest of the betting staff. Just click on the tab with my name on it for the results.
---
This article is intended for entertainment purposes and adult users only. Call 1-800-GAMBLER if you have a gambling problem.